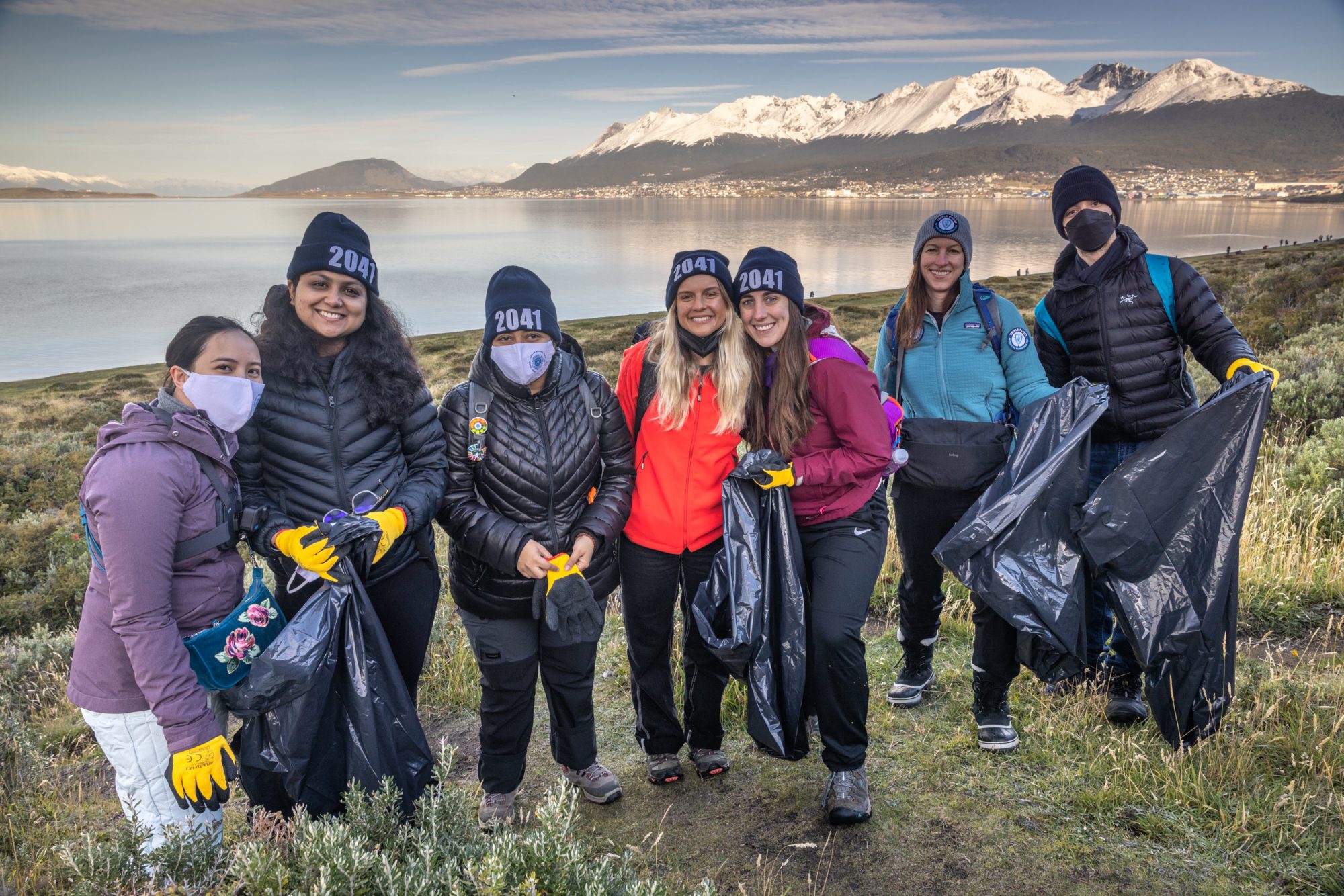 21 Mar

ClimateForce 2041: Antarctica 2022 – The Expedition Begins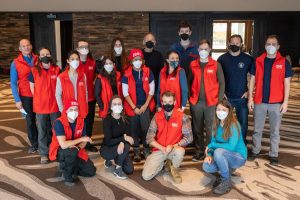 Two & half years of hard work and preparation have led to this moment in Ushuaia, Argentina. After countless setbacks, both the expedition leaders and participants alike remained committed to making this happen. Over 160 people arrived from 35 nations to learn and be inspired by each other in an effort to drive real change back home in their communities, schools, and businesses. This is the largest and most diverse group we've worked with and it is full of great thinkers, changemakers, and industry leaders all joining the 2041 Alumni.
The 2041 foundation has worked with thousands of inspiring individuals over its 26-year history connecting an international network of people that are still bound today from their shared experience to this incredible place. A place you must see to truly believe. A place that fills you with an undeniable sense of hope and inspiration. The fragile nature of the polar regions is the frontline for this sense of urgency. The Greenland ice sheet is already melting at an exponential rate (potential sea-level rise of 5 meters), the Antarctic ice sheet (which holds 60% of the world's freshwater resources) will soon be next, and without the next generation of Antarctic stewards, it will happen much sooner than anyone predicted.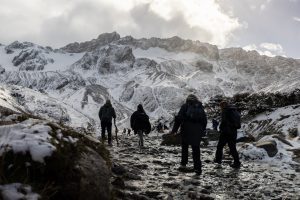 Our time in Ushuaia was spent in a bubble as often as possible in an effort to curb the spread of the Covid-19 Virus and ensure no illness made its way onboard. The first two tests administered by the ship staff have all returned negative which is a strong testament to our team's due diligence. Can you imagine preparing & fundraising for years, traveling halfway around the world, and to have gotten so close…. just for all to come to a grinding halt due to Covid? Needless to say, everyone who is here feels incredibly fortunate to have made it on board.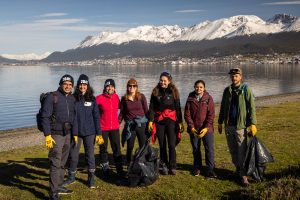 We were still able to make the most of our time in Argentina with outdoor activities, sustainability & climate change workshops from the Arakur Hotel, and an organized beach clean-up effort led by Barney Swan from ClimateForce. Removing 350+ of Kgs (770 pounds) of marine debris from two beaches and a headland. For many of the teams is was their first clean-up. The sense of camaraderie between the group has already made this trip an incredible experience and the excitement is high well before reaching Antarctica. 
As we cross the Drake Passage, the participants of this trip can only dream of the beauty that awaits. The tabular icebergs, huge humpback whales, and curious penguins. But also of the raw, untouched nature of Antarctica that will leave them in awe of the planet that we live on. Through unity of purpose and oneness of vision, we CAN turn the tides of our government and our daily habits, in a way that ensures this planet maintains its delicate balance for many generations to come. Acknowledging our shared impact and responsibility to give back more than we take.
Images & Words by Trenton Branson